This application is a free basic image editor, similar to Microsoft Paint, but aiming at the GNOME desktop.
PNG, JPEG and BMP files are supported.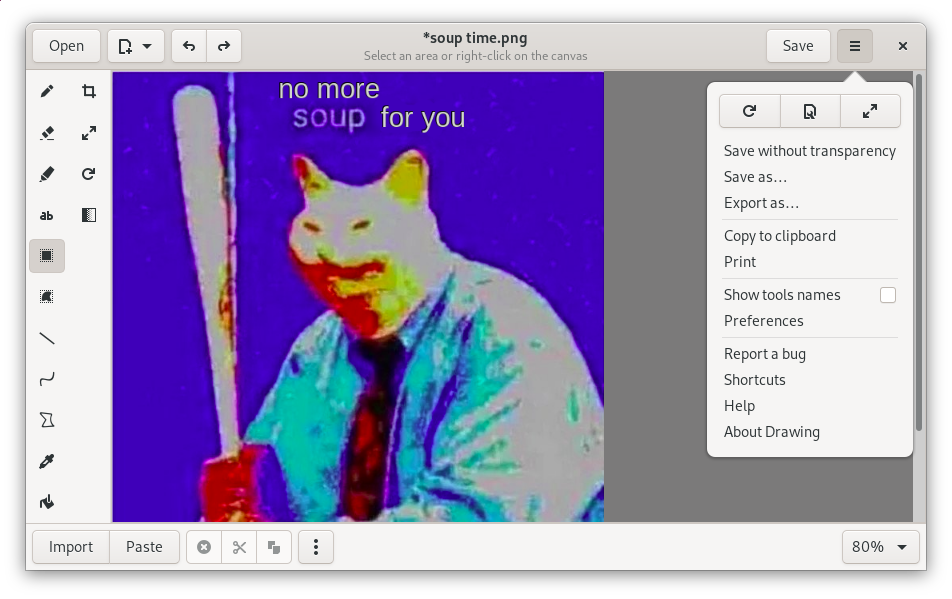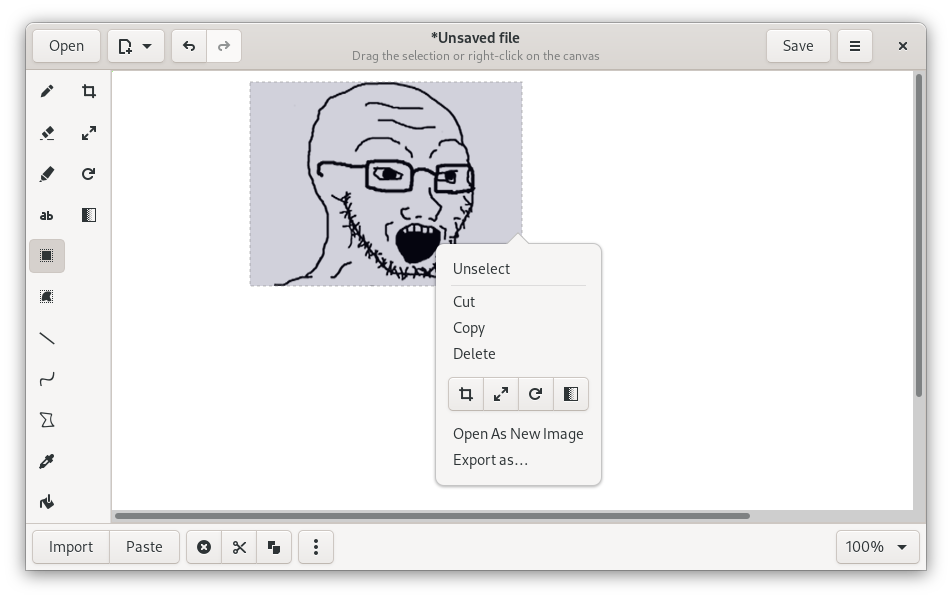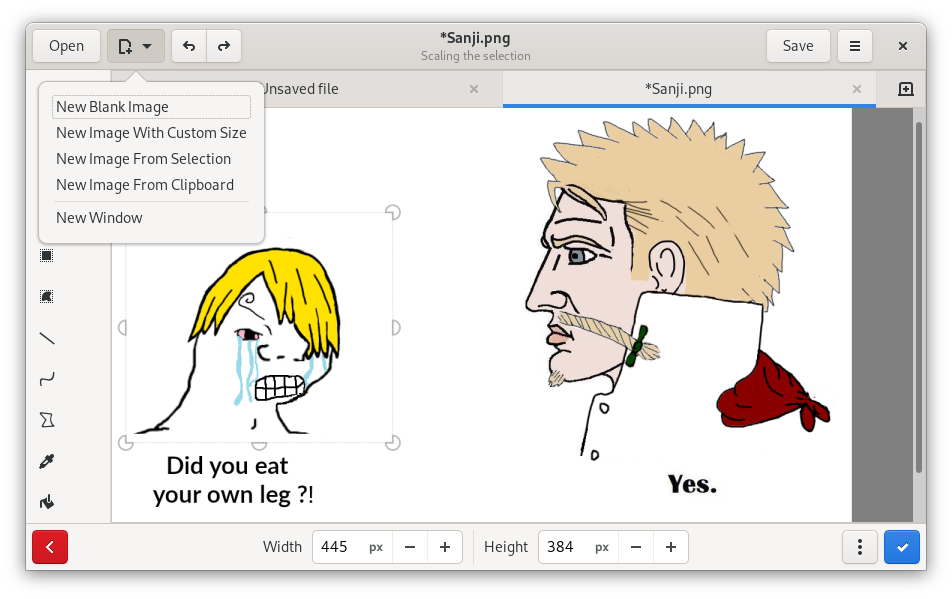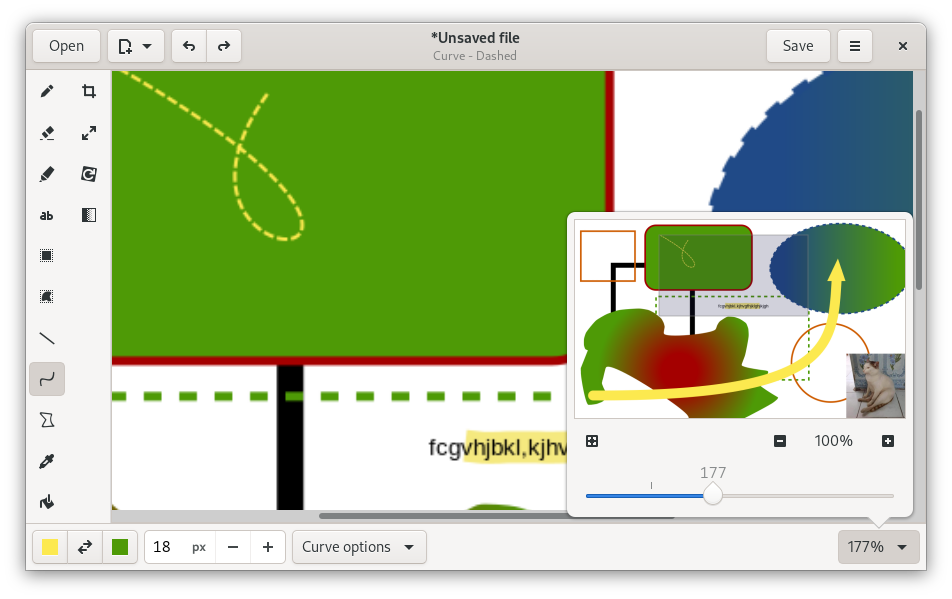 More traditional design user interfaces are available too, as well as an elementaryOS layout. The app should also be compatible with GNU-Linux smartphones. For more screenshots, see the gallery.
Installation
The recommended way to install the most recent version of Drawing is to use flatpak:
(version 0.6.4)
Permissions required: ipc/x11/wayland
The app is also available as native packages in the repositories of the following distributions:
You can use the package manager of your distribution to install the package drawing.
Alternative installation methods for Ubuntu :
---
Gentoo package from an external overlay
---
Tools
Tools to draw:
Pencil
Eraser*
Highlighter*
Insert text
Points*
Shape

Rectangle
Rounded rectangle
Circle
Oval
Polygon
Free shape

Line & arrow
Curve
Color picker*
Paint*
Tools to select a part of the image:
Rectangle selection
Free selection
Adjacent color selection*
Tools to transform the canvas or the selected area:
Crop
Scale
Rotate & flip
Filters

Blur
Pixelization
Saturate & desaturate
Add transparency
Invert colors
(last update of this list: version 0.6.4)
*these tools are disabled by default.
Available languages
Basque
Brazilian portuguese
Castillan
Croatian
Chinese (simplified)
Chinese (traditional)
Danish
Dutch
English
Finnish
French
German
Hebrew
Hungarian
Italian
Polish
Russian
Swedish
Turkish
Credits for these translations are available here and in the app's "about" dialog.