Screenshots gallery
---
GNOME and Budgie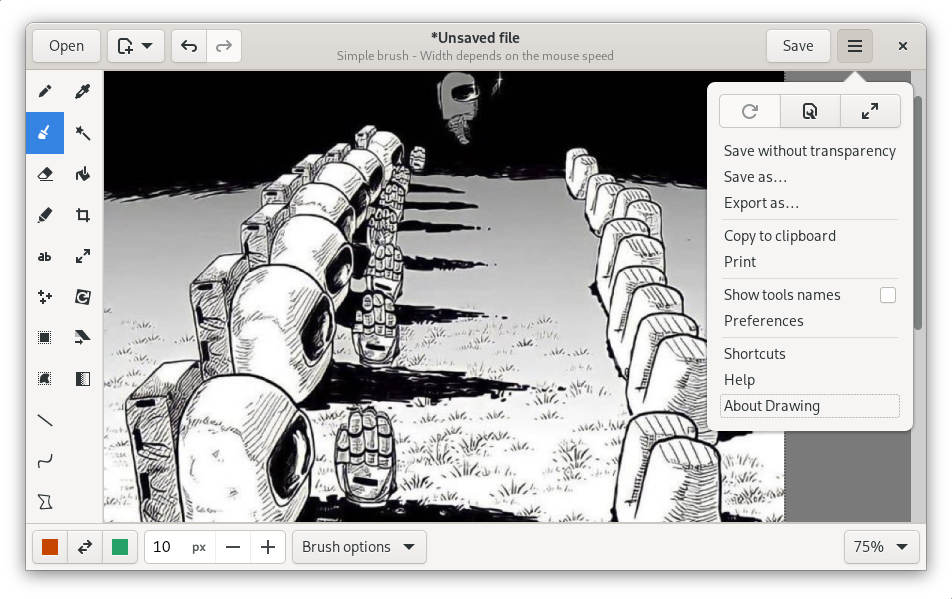 The primary menu opened (version 1.0.0)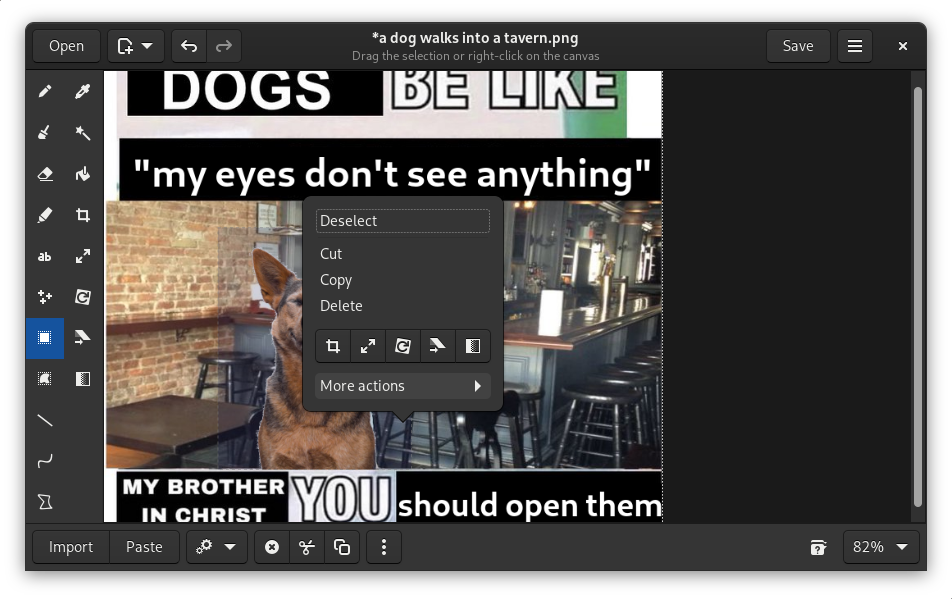 The "selection" tool and its menu (version 1.0.0)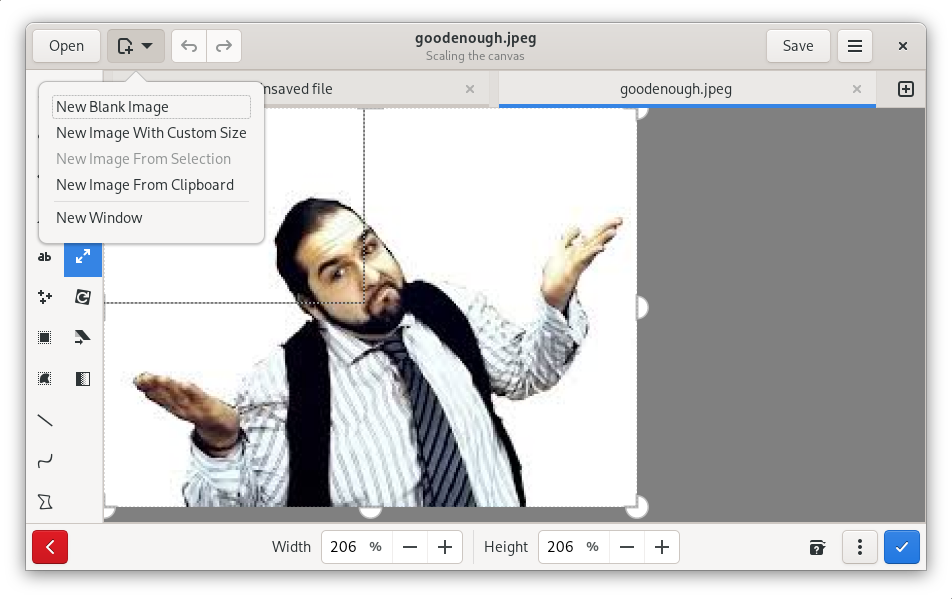 The "new image" menu opened while the canvas is being scaled up (version 1.0.0)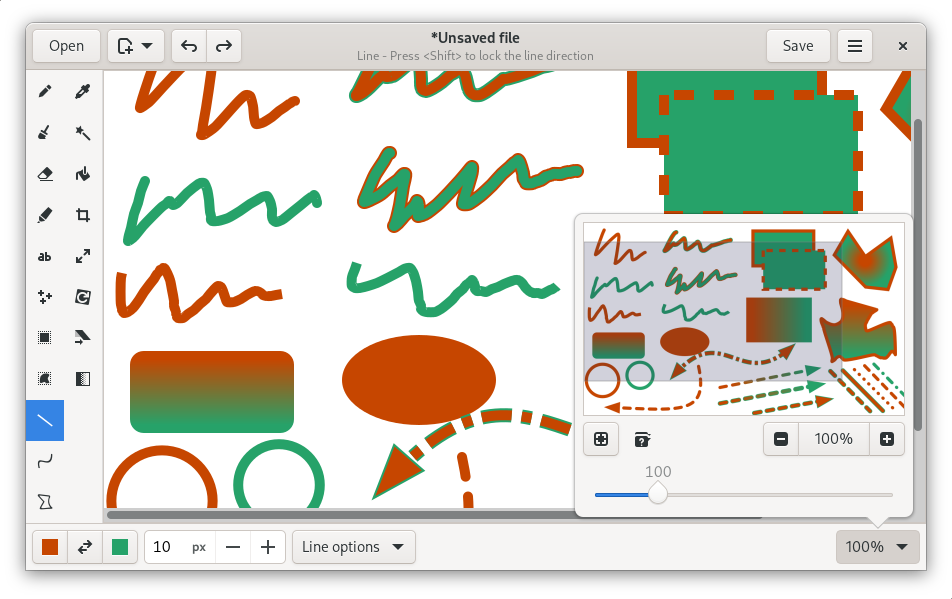 The thumbnail preview, showing various shapes (version 1.0.0)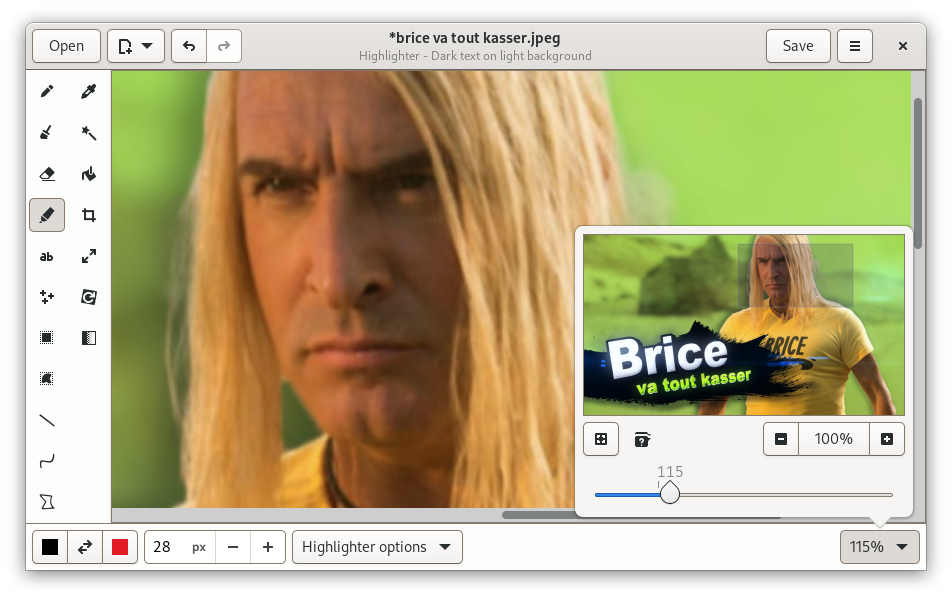 Zooming on the image (version 0.8.0)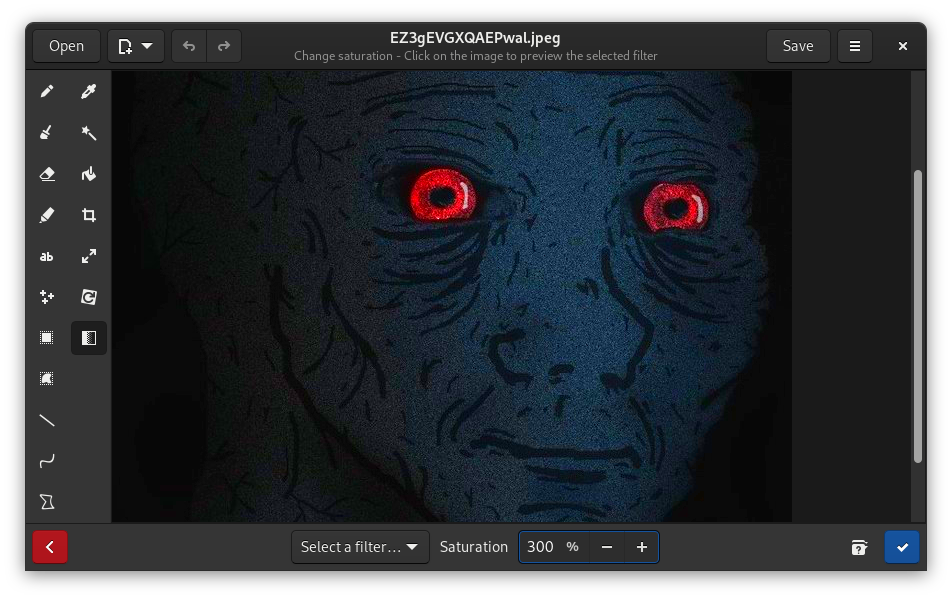 Change the saturation (version 0.8.0)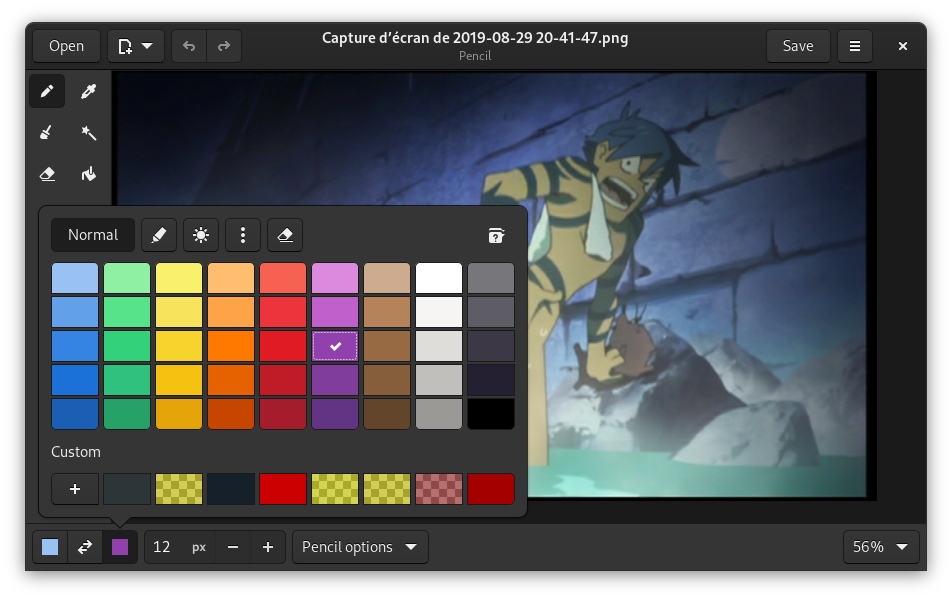 Select a color (version 0.8.0)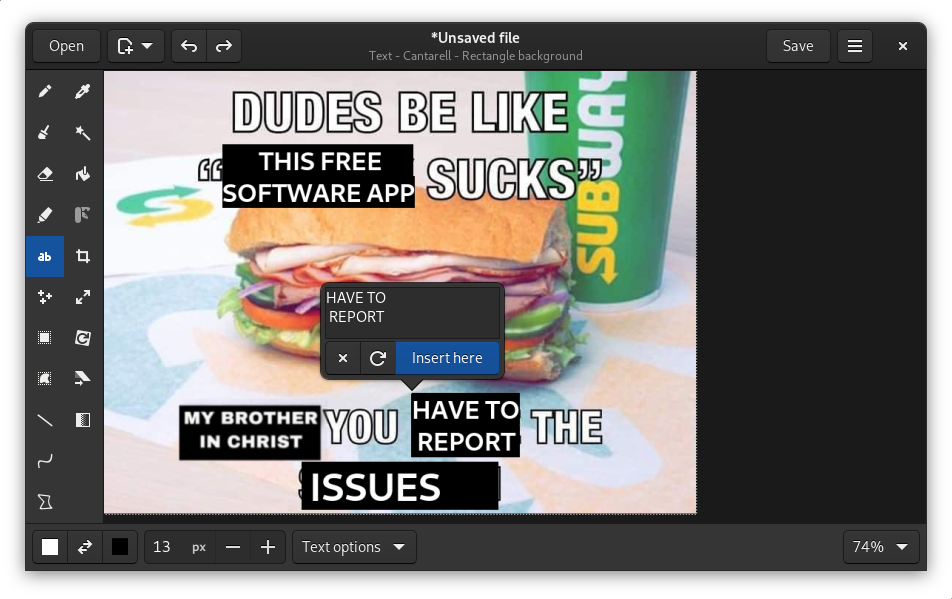 Add text to a picture (version 1.0.0)
Traditional-looking environments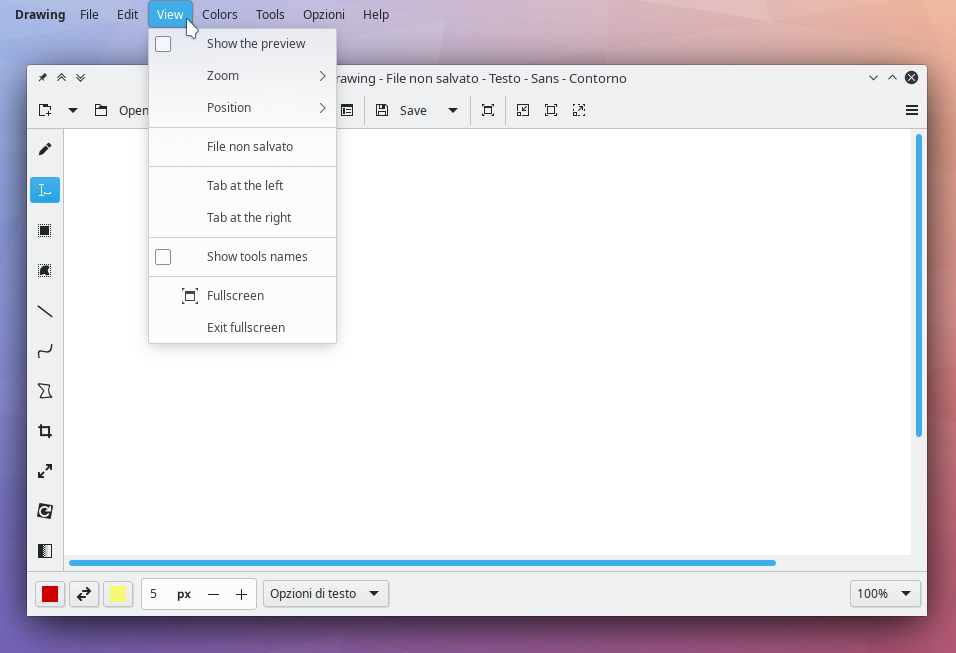 Integration with KDE Plasma global menu-bar (version 0.6.1)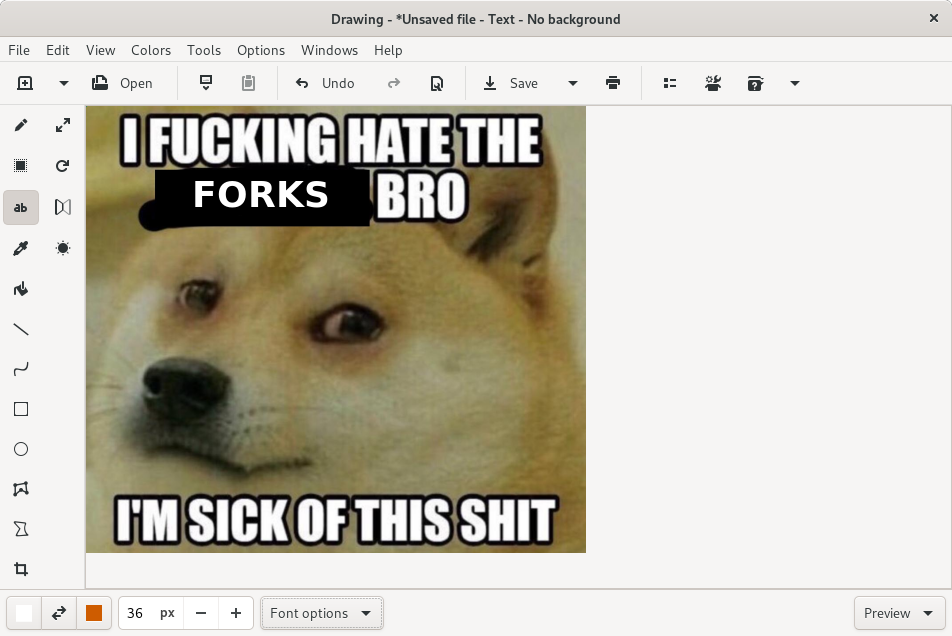 Both the menubar and the toolbar (version 0.4.8)
It's also possible to use only the toolbar, or only the menubar. The user interface you will get by default depends on your desktop environment, but you can change that in the app preferences.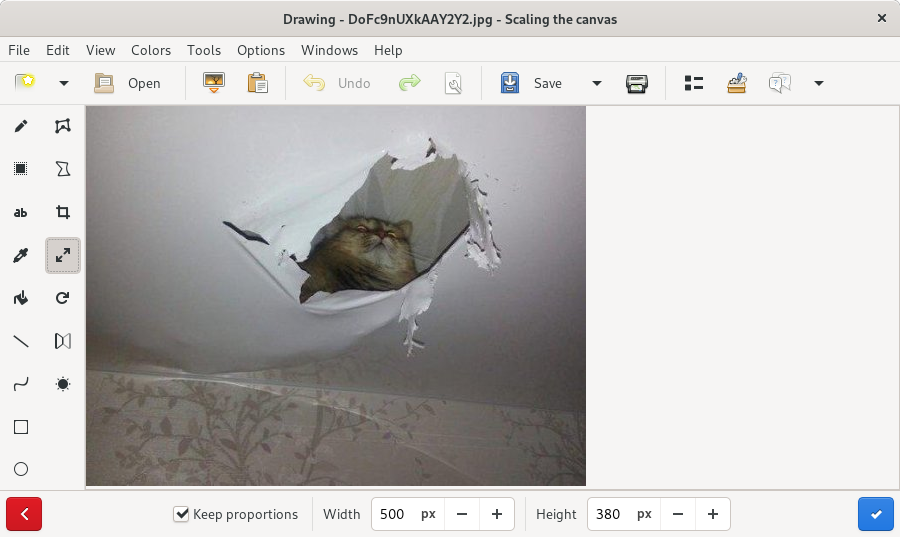 Scaling the picture, with the menubar and the toolbar with colorful icons (version 0.4.7)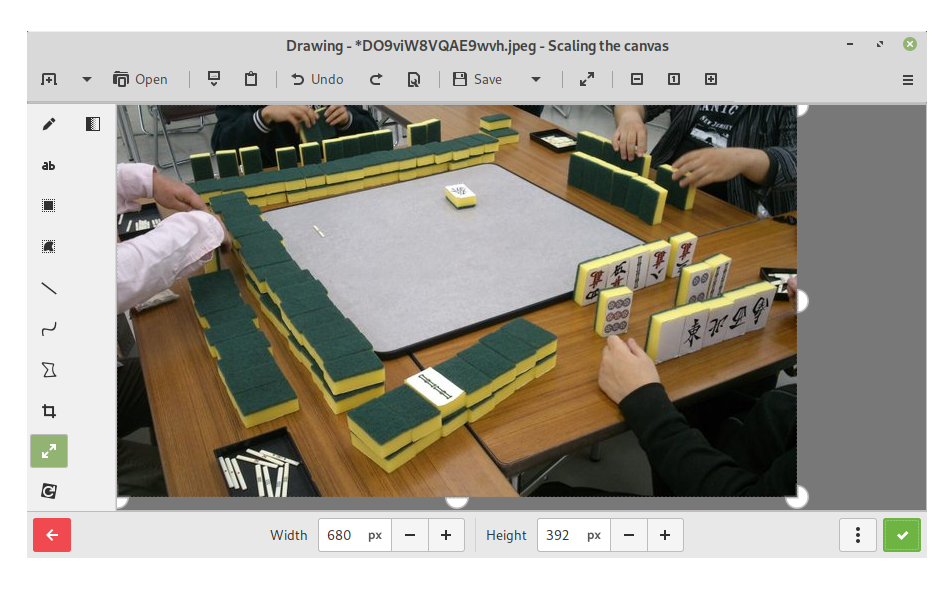 Toolbar only, scaling the picture on Cinnamon (version 0.6.0)
elementaryOS
The elementaryOS design guidelines (version 0.6.0)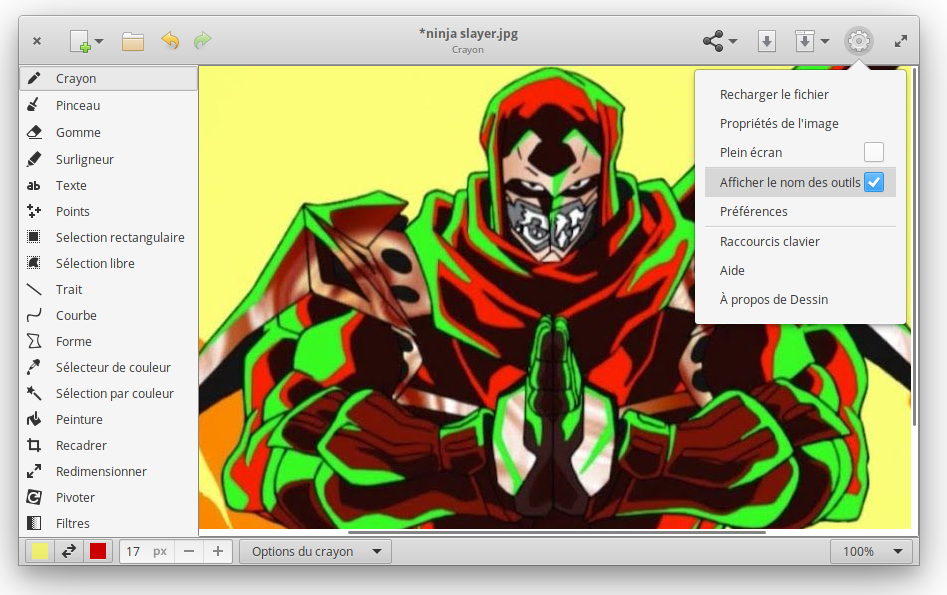 Using the primary menu to show the tools names (version 0.8.0)
Linux smartphones
With the default "GNOME" layout, the window can fit in the narrow screen of a smartphone such as Purism's Librem 5 or the PinePhone.
---
Here is a video showcase of a few features (from version 0.6.5), using the Librem 5.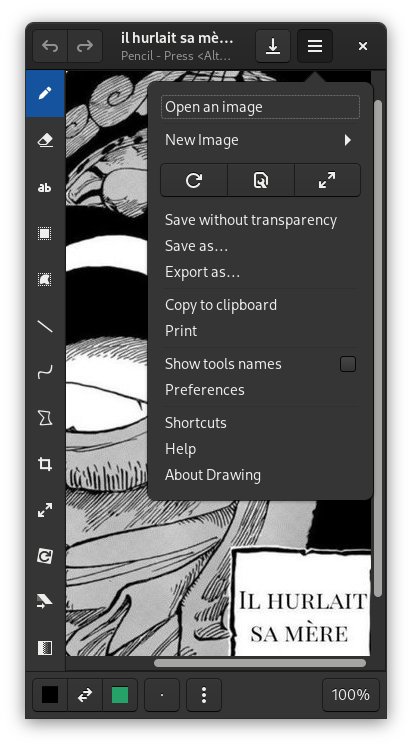 When features can't fit in the headerbar, they are available from the primary menu (version 1.0.0)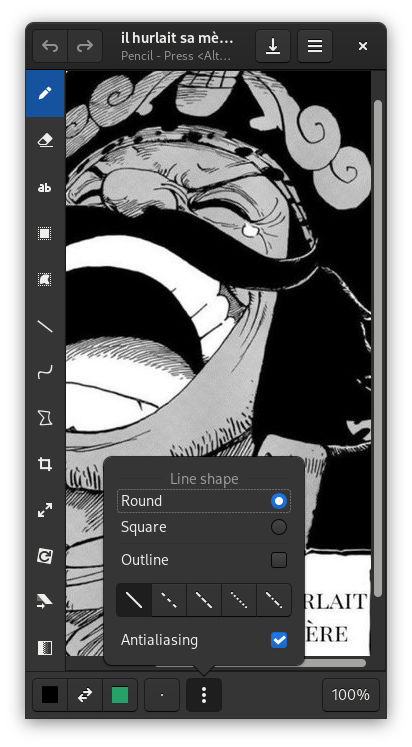 Pencil options menu in a window resized to fit a Librem 5 screen. (version 1.0.0)